Scarcity Tactics used by the World's Biggest Brands
16 seconds.
That's how quickly the $1800 Supreme x Rimowa 82L luggage sold out.
It was an unlikely collaboration between a luxury brand and a streetwear company.
There were no fancy ads or elaborate marketing campaigns.
There was only a post on Instagram signaling to its fan base that the limited edition luggage was out.
16 seconds later, the luggage was all gone.
This is the power of scarcity marketing.
And if you run an eCommerce business, it's one to keep close to your heart.
The Psychology behind the scarcity principle
…….No!
Two letters.
But it's more than enough to trigger your brain into panic mode.
Your right brain takes the driver's seat and your emotions take control.
When someone tells you that resources are limited…
When someone tells you that you can't have something…
When someone tells you that you'll lose your chance to get the thing you really like if you don't click the buy button in the next 2 hours…
Your brain shifts to a different level of thinking.
Now the game changes.
Utility drops in importance. And the desire to own it becomes the goal.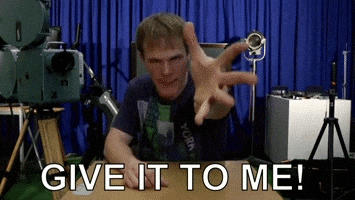 As psychologist Robert Cialdini in his book, Influence: The Psychology of Persuasion, says "a product becomes more attractive when their perceived availability is limited."
Sure. Other concerns like price still float in the back of your mind, but their importance dims in comparison to your desire to own the product.
This is the modus operandi of the human psyche and it's one to keep in mind when you run an online shop.
How can you make the best of this in your eCommerce store?
Scarcity is an effective marketing strategy. But it isn't magic.
It doesn't just happen when you slap countdown timers and write only one stock left on the page.
But it works like a charm when there's a synergy between perceived value, good branding and scarcity messages.
What does this mean?
This means that for it to work, you should have hungry buyers who are already sold on what you're selling.
Scarcity is simply a little nudge to get them to click the buy button quicker.
But you're probably wondering, "Why do I have to nudge them? If they like what I'm selling, they're gonna buy it anyway!"
And my answer is this:
Just because they want to buy an item doesn't mean they'll buy it now or that they'll buy it from you.
There are a million and one things competing against you for their attention.
It could be another site that sells the same things as you…
It could be Twitter…
It could be a cat video.
But show them a tantalizing offer and add a time limit to it —
Then you get their attention.
You stop them in their tracks.
And chances are they'll buy from you and not your competition.
So how do you start to implement this?
Let's start with words
The exact words you use are crucial when you advertise scarcity online.
There are two types of words that come in handy here: words that show scarcity of time (there's an end date to the offer) and words that show scarcity of the product (stocks are limited).
Words for time scarcity
Deal ends today
Only 12 hours left
Prices go up in 1 day
Today only
Offer expires today

Words for stock scarcity
First 50 people get a free coaching call
Nearly sold out
Limited edition
Only available to members
Get them while they last
For more words like these, check out Buffer's, 189 powerful words that convert
Real-time countdown timers
A countdown timer laser-focuses your train of thought.
See, we count down for a lot of momentous events.
We count down on New Year's Eve…
We count down when launching a rocket…
We count down the days for the next John Wick.
You may not realize it but timers like these spark a visceral response that influences your mental functions.
It feeds your emotions and keeps you in that hyped state of mind.
When it's on a website, it's a visual representation of urgency that reminds the brain what it's dealing with.
In short, it keeps the right brain on the driver's seat.
The trick is to put it on pages where a person is already considering making a purchase like your product pages.
You can also use a countdown timer:
In the cart
As a floating bar
As a pop up especially during flash sales
In Emails
In social media posts
Where do scarcity and urgency make sense?
Think of it like this:
Scarcity guides your customers to get to the buying decision quicker.
You're not pushing them. You're guiding the way.
You limit their choices and you keep them focused so they get to the buy button without any hiccups.
You get inside the conversation that's going on in their heads. So they don't wander and do other things like watch another cat video.
Here's the deal.
Don't limit scarcity and urgency messages during special days like Black Friday. On eCommerce sites, it's good practice to have it as an ever-present part of your copy.
Now I'm not suggesting that you be that schmuck who insults his customers' intelligence by using scarcity signals to trick them to buy.
I'm talking about using the scarcity principle as a beacon that guides your visitors as they shop on your site.
Let me give you some examples:
Amazon has lots of urgency signals.
Here's one that tells you the time you have left on a lightning deal that's in your cart. Now that's good information to know. If I were buying this item, I would like to know exactly how much time I have left before it gets taken out of my cart.
Here's another one by Etsy.
And whoa! If you really want this pillow cover, you better buy it right now because there's only 1 left and 2 people have it in their carts. Now it's a race to see which of you three can whip out your credit card faster!
And lastly, here's one by Secret Sales.
This is unique and one that I haven't seen done on other sites. Imagine if you really wanted this jacket. It's going to be the longest 12 minutes of your life.
Be warned:
There's a fine line between guiding your visitors and annoying them so use this with a lot of thought and restraint. 
Looking for inspiration? Here are some scarcity marketing examples
1. Apple
Remember what I said that scarcity works best when combined with other marketing strategies? There's no company that does this better than Apple.
They hit the right emotions at the right time. So when they launch a new product, there's no other thing on their customers' minds but to buy the new tech gadget right now
As Robin Lewis says in his Forbes article, How Apple Neurologically Hooked its Customers:
The buzz begins building, first with dropped hints, then with escalating stagecraft, until the anticipation is palpable. As demand accelerates, Apple warns of scarcity, which further heightens demand and drives an enormous volume of preorders. All in all, before the product is even released, consumers' minds are filled with Apple, leaving no space for thoughts about competitive brands.
2. Hermés Birkin Bags
If you want to see the combined powers of perceived value and scarcity fueling each other, look no further than Hermés.
They have taken scarcity to a point that Birkin bags may as well be unicorns.
You go to any one of their shops and you're told there's none available.
You ask when they'll have it and they tell you they don't know.
And oh! There's a waiting list as long as your arm.
And when you do get on this list, you wait for months before you're given the bag.
Now, do you think all these jumping through hoops stop people from buying a $10,000 bag?
No!
Quite the opposite. It fuels their desire for it.
3. Gmail's invite-only origins
In 2004, Google made Gmail.
It was a venture into a new market, and the engineers were concerned they would not be able to cope with tremendous demand.
They had one solution: make Gmail invite-only.
So they invited a select group of people who could send invites if they liked the product.
And invite they did.
Before long, people were talking about this great email service that was only available to a chosen few.
You know what that is?
Scarcity and exclusivity. And when these two work together, they take the world by storm.
People wanted it so badly that Gmail accounts were selling for as much as a hundred dollars on eBay.
4. The Share-a-coke campaign
It was 2011.
A study in Australia showed that 50% of teens and adults hadn't tasted a coke.
In response to this, their marketing team cooked up a plan to get people to drink their first coke.
They printed the most common Australian names in coke bottles with the words: Share a coke with (person's name).
What a rare sight to see one's name on a soda bottle! It was innovative and unusual that it went viral.
And what a success it was!
5. AppSumo Deals
Go to the appSumo website and this is the entry pop-up that greets you
"Friends don't let friends pay at full price."
Boom! They already have you on a string.
You've just arrived in their world and they already call you friend!
That's exclusivity at first base.
But that's not all.
Their business model relies on scarcity and urgency. It also doesn't hurt that many deals are a steal!
I know because I'm their friend. And I may have taken out my credit card once or twice for them.
6. Siteground's Black Friday deals
Or any Black Friday deals for that matter.
Why do people sleep in tents outside department stores the night before the big day? Why do people wait for lightning deals with bated breath?
One reason: they don't want to lose out on a deal. Once it's gone, it's gone.
7. Yeezy Turtledove Sneakers
Kanye West now says that "everybody who wants Yeezys will get a Yeezy."
But when the Kanye-Adidas collaboration first started with the Turtledove sneakers, they used the power of scarcity with a lot of success.
What did they do?
They limited production to 9000. They could have made more considering the buzz around it. But they didn't.
And if you're one of those people who wanted one and you knew there were only 9000 pairs, you would be clamoring for it by the time it's released. Which was exactly what happened.
8. Cabbage Patch Kids
"It was the country's first instance of total consumer anarchy." Stephanie Buck writes
And all that was because of a doll people thought was ugly.
The secret? Each of the dolls was one of a kind. They also came with birth certificates and adoption papers. So that's the rare aspect which was already a big selling point.
Now mix that with stores that couldn't stock enough of it and you had a match made in heaven.
Parents became so desperate to get one that a store manager had to arm himself with a baseball bat against all the rioting parents!
9. The:5th
The:5th sells limited watch designs every month.
Check out their homepage. It's got scarcity, urgency and exclusivity cleverly added into their copy without looking tacky or pushy.
10. Back-alley bacon and other secret restaurants
These aren't eCommerce sites.
But secret restaurants use scarcity and curiosity in a very clever way that they deserve to be on this list.
Let's take Back Alley Bacon for example.
No one knows a lot about this pop-up restaurant. No one knows the chef. No one knows who owns it. Even the man who hands out the meal wears a pig mask.
To know when a meal is available, you have to follow them on Facebook or Twitter.
Then every Wednesday, they post the information you need to buy a meal. This includes what it is, how much it costs, when it's available and of course, a password.
That's it.
And people love it.
11. De Beers and its diamonds
We can't write about scarcity without talking about diamonds.
Here's the deal: diamonds are not rare. But in 1888, a group of major diamond investors called De Beers Consolidated Mines Ltd. put all their resources together and controlled the production of diamonds.
This created a sense of scarcity. Mix that with a well thought out marketing campaign and we still think of diamonds as rarer than other metals and precious stones.
12. McDonald's
Even big establishments like McDonald's use scarcity because it works.
McDonald's regularly makes limited edition items like the McRibs.
Not too long ago, they even made a limited release of the McDonald's Szechuan sauce after it was mentioned in a Rick & Morty episode. That campaign was so successful that Thrillist writer James Chrisman says, "The response was apocalyptic. Put simply, there wasn't enough sauce. People freaked out."
McDonald's does this not so much to make money. But it's used as a promotional and branding strategy. Every now and then when these limited-edition items come out, it keeps us talking about the brand. What a clever way to keep themselves relevant!
13. Booking.com
When it comes to travel sites, booking.com leads the way in scarcity and urgency marketing.
As soon as you start searching for a room, there's a constant reminder that if you don't act fast enough, you will lose the room. And no one wants to lose a room they really want, right?
14. Alibaba singles day
For one day only, on the 11th of November, Alibaba holds the biggest eCommerce event in the world. If you want to save up to 50% on your purchases, you'll be lining up to buy some products too!
One day site-wide sales are becoming very common in eCommerce websites. There's Singles Day for Alibaba, Prime Day for Amazon, the 17th of every month for Burberry.
What's yours?
15. Supreme
Supreme's business model runs on scarcity.
They play hard to get.
They ask for your email but they hardly send any emails your way.
They only sell limited editions like the collaboration with Rimowa luggage.
They release items only once a week.
Their products have very high perceived scarcity that a very loyal group of fans wait with mouths watering for every item they release. And almost always, their products sell out in less than a day – many of them only in minutes.
Check out their website and see how it looks like they're not even trying!
16. Amazon Prime day
Amazon doesn't just want you to buy from them. They want you to be a Prime member.
So what do they do? They invented Prime day. Just one day when prime members get special discounts, deals and free shipping.
And if you regularly buy from Amazon and you find a good offer on this day, it would be wise to get a Prime membership.
17. Kylie Cosmetics Limited Editions
Say what you want about the Kardashians. But you can't deny that they have business sense.
The way Kylie Jenner promotes her limited edition beauty products is an eCommerce story worth telling. She uses a combination of different marketing strategies that get people in a buying frenzy.
Let's see.
She's got a good brand. Even when she's not selling anything, she engages with her fans. When she does have a product to promote, she builds up the tension weeks before the launch.
She talks about it.
Shows pictures and videos of it.
Teases people with it.
When launch day finally comes, fans know that with the demand there isn't going to be enough for everyone.
The fans are so hyped-up, the only thing that matters on launch day is to click that buy button.
You may not like her. But that is genius marketing.
Don't go yet. Here's something important
Scarcity is an effective strategy to convert website visitors to buyers.
It's a powerful marketing tool.
But it's also very fragile.
Consumers know about the scarcity strategy. And they often have their wary antennas on when it is presented in front of them.
So when your website says there are only 2 items left. There should be only 2 left.
When your website says the offer will be gone in 3 hours. Stop the deal after 3 hours.
When your website says something is only for premium members, don't offer it anywhere else.
Consumers do not suffer fools gladly and they demand nothing but the truth.
Break their trust and your credibility will suffer. You'll lose customers faster than you can say, "Bob's your uncle".
And as this study finds, people hold a grudge after bad customer experience. Once you've broken a customer's trust, it's very difficult to get it back.
And finally,
If you want this strategy to really work in your favor, work on your branding and perceived value.
Create that feeling of trust in your brand and desire for your products.
Then, add a sprinkling of social proof and exclusivity on your pages.
If you've got these in place, you'll see scarcity working on your eCommerce store like a hot knife through butter.
Do you want a 20-100% conversion rate increase?